Garage Door Repair & Service in Medford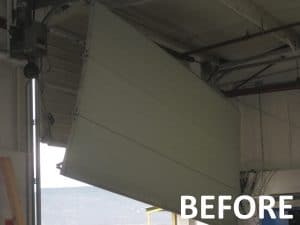 There are many companies in the Medford area to choose from when you need your garage door repaired. At American Industrial Door, we know this and that is why we do everything we can to be the best in the industry, especially when it comes to repairing your existing garage door. We understand that your time is very valuable and you don't have the patience or the time to wait until it is convenient for a technician to come out and repair your door. That is one of the many reasons that we believe in same day or next day service as well as 24 hour emergency service for problems that simply cannot wait. Anytime you need your garage door repaired, call American Industrial Door in Medford for excellent workmanship and customer service.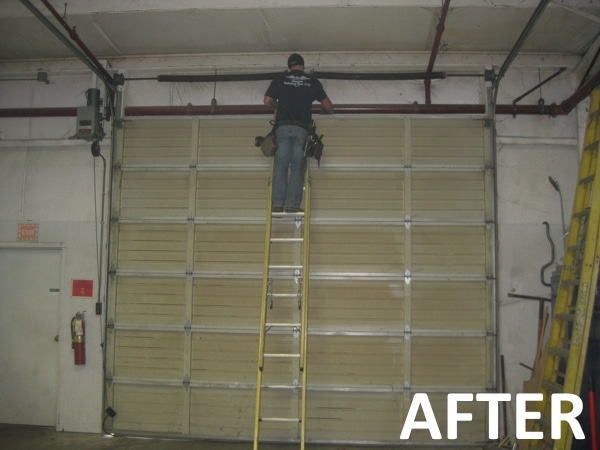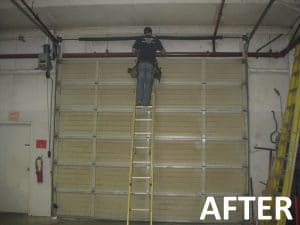 There are many problems that home and business owners can experience with their garage doors. The most common problem is when the garage door simply will not open or will not close. Obviously having a garage door not open can be a significant problem, either because you prefer to park in the garage or because your car is stuck in the garage! If your garage door will not close, that poses an entire different and potentially more serious problem. If you are like many Medford residents, you most likely keep valuable belongings in your garage. Most of the time, if your garage door has a problem with opening or closing, there is a problem with the springs. Garage door torsion springs have a life expectancy of approximately 10,000 cycles. Broken down, this means that if you open and close your garage door three to four times per day, it will last about six to ten years. Extreme temperatures can also have a negative impact on the lifespan of garage door springs. Whether your garage door won't open or won't close, American Industrial Door has a way to fix it.
General overhead door service calls cover the unknown. If your only symptom is a garage door that won't go up or down, a general service call will have our technicians on your site diagnosing your door problem and working to restore your door to full service.
Our 12 Point Door Tune Up is part of our general service call and will get your door running smooth and quiet.
General Service Calls
Another part of garage doors that American Industrial Door of Medford can repair is your garage door opener. Sometimes, if your garage door opener stops working, it simply needs a new battery. However there are many times when it needs reset or replaced altogether. This is not a problem for the technicians of American Industrial Door, as we can install a new garage door opener that will effectively work with your existing garage door. Another type of repair we can do is to install a lock on your garage door if yours doesn't have one. Most garage doors are now equipped with openers and so a lock is not necessary, however, if yours is older and you would like to make sure your belongings are safe, we can either install a lock or repair an existing one that may not be working correctly.
Call or contact us for a free estimate 800-397-5754