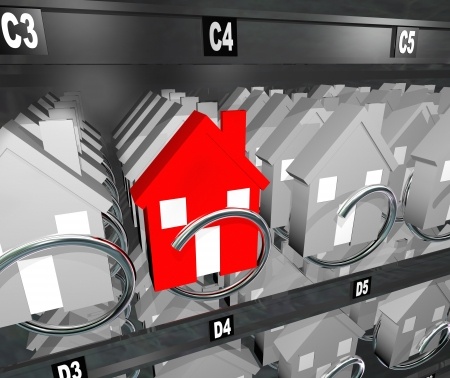 At American Garage Doors – our job isn't just to sell you a garage door – our job is to make sure you get the right garage door for your home, your lifestyle, and your pocketbook! We want to make sure you are 110% satisfied with your choice, and that's why we consider helping you choose your garage door as one of the most important things American Garage Door can do for you! This is the reason we like to come out and take a look at your property and current garage door, and ask you about your family, your cars, where your home is located, and how your home is situated in terms of weather. Here are a few things we want you to think about other than style and price:
• Lifestyle. Do you have children? How many? How old are they? What do you do in your garage? Do you use it as a workshop? An insulated, heavy gauge steel door will keep your workshop temperature comfortable, and balls and bikes won't dent it every time they – somehow – come into contact with it!
• Upkeep. This can be another aspect of your lifestyle – or not. No matter what kind of garage door you get, it will need regular check-ups to maximize the life and reliability of the door. (ask us about our garage door maintenance schedule plans!) Garage doors made out of steel are almost maintenance free, but some people prefer the character and look of wood, and wooden garage doors need to be stained or painted every few years depending on the climate, exposure, and weather. What kind of garage door you get should reflect your tastes, but you should also think about how much you want to put into maintenance.
• Green Factor. Green and sustainability are here to stay! These are now two of the major considerations that affect every aspect of home design and construction. When considering a major purchase like a garage door, you need to think about both of these factors as well as the durability and "look" of this important investment:
• Look for a garage door that has a life cycle of 15 to 20 years.
• Galvanized torsion springs are better and last 50% longer than oil-tempered springs, which is the current industry standard; you need to ask to make sure which one a door features.
• Heavy gauge steel gives beauty, dent resistance, and quiet operation.
• If you get a garage door that has a hot-dipped, galvanized coating with a baked-on finish over it, you've got a door that will resist fading and peeling.
• Finally, make sure to choose a CFC-free insulation that is bonded on both sides of the door panel and not just one side; it will improve both the strength and energy efficiency of the garage door.
• Building Code Requirements. If you live in one of Oregon's beautiful coastal towns, you need to check with the Building Code requirements for that area; you may have restrictions due to weather and high winds that will mean you need a reinforced door; check with your local building code authority. Wind and weather on the coast is tougher on garage doors because of their size, and unless you've got the right one, opening your door during a high wind could force it out of it's opening.
When it's time to choose a garage door, you may start out thinking that you only have two things to consider: what the door looks like, and how much you want to spend, but our expert design technicians will make sure you take into account all the things you need when you choose your new garage door!