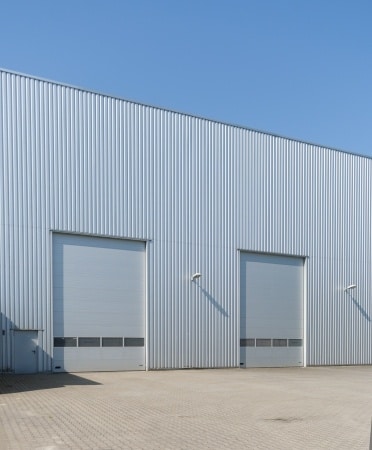 At American Garage Door we take protecting your commercial business and facilities very seriously; in fact, your business is just as important to us as our business! Commercial garage doors take a beating; you need a high quality, tough commercial door that can stand up to the kind of wear and tear a business hands out daily. We only carry commercial and industrial doors that are performance-tested and meet the highest safety requirements in the country. In addition, installing and maintaining commercial and industrial doors requires specific skills and training, and our technicians at American Door are some of the best in the business! Whether you need a replacement door, or you're in the middle of new construction or remodeling, we have the selection your looking for. We carry:
• Roll-up doors: multi-purpose, used for everything from warehouses to concession stands to storage units
• Overhead Doors: used in spaces that may have low headroom clearance, need soundproofing, or sight access
• Hollow Metal Doors: used for exit doors that need durability and security
• Glass Entrance Doors: can be configured for storefronts, when automatic doors are needed
• Security Grilles and Gates: used for everything from shopping mall storefronts to loading docks
Whether you have a one-man automotive repair shop, or a warehouse with 15 loading bays – American Garage Door takes pride in helping you choose the finest solution to your commercial door needs!