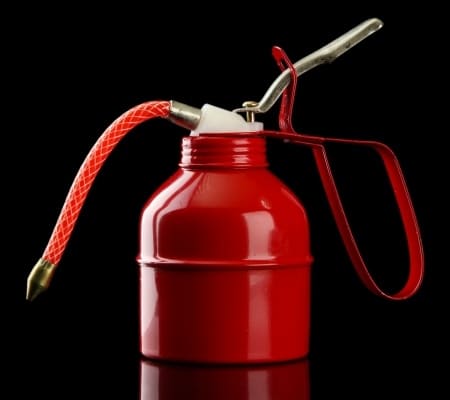 If you have a garage door that screeches, scrapes, and squeals when you open or close it, it can really set your teeth on edge! Here are three ways to take care of it:
• Replace Worn Hinges: garage door hinges take a beating; if they are bent or worn, that will increase the squeak factor. Check you hinges for signs of wear and tear; watch them as you open and close the door to see if they groan or move as the door moves, and replace them as necessary.
• Replace Worn Rollers: when bearings inside the rollers wear out they will drag on the track; check the rollers carefully to see if they're rolling freely and easily. If they aren't, they need to be replaced. (NOTE! unless you are skilled and knowledgeable about garage doors – do not attempt. Some rollers are connected to springs which are under extreme pressure and can cause injury if not handled carefully).
• Lubricate: this is one of the top garage door maintenance issues that are overlooked. If you spray the springs, rollers, hinges, bearings, and – if your door has them – pulleys – once a year it will go a long way toward quiet operation. Don't use WD40 or grease, though, as these will attract dirt, or get stiff in cold weather. There are some light chain and cable fluids or garage door lubricants that are excellent for this purpose!
If you aren't sure what you're looking at or for – just give us a call, we'll be glad to come out and do a maintenance "tune-up" on your garage!