Garage door decorating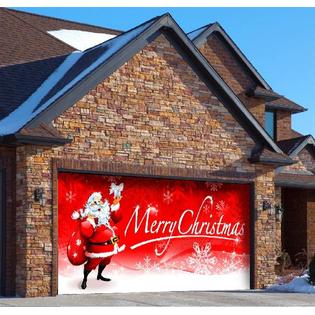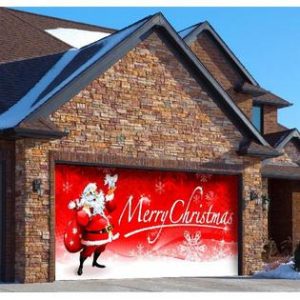 The holidays are just a few weeks away, and this usually means that it's that time of the year again when you bring out all those dusty Christmas decors from the attic and start giving your abode that jolly, holiday cheer. Now you've mostly got some decorating ideas for your living room and dining room, probably even for your porch and your lawn, but what about the garage door?
Well, not many people usually decorate their garage doors, but nobody said that it's not possible. After all, your garage door is still part of your property, and if you're garage door is located right in front of the street, then it is definitely a good idea to include them in your holiday decorating frenzy. But whatever can you do to give your garage door that Chirstmassy look?
You can always hang around some Christmas decors on them! If you've got any extra Christmas decors and nowhere else to put them inside your home, then the garage door is a perfect place for them. You can pin some evergreens along the sides, or perhaps a wreath smack in the middle. You can even plaster the whole Santa and his reindeer plastic cutouts on it if you happen to have one. Christmas lights, poinsettias, mistletoes, even extra-large candy canes and gingerbread men – you can basically pin and paste anything on your garage door.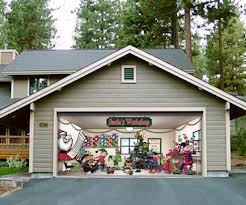 Another idea, but one that should be done with care, is making your garage door a canvass for some Christmas artwork. If you happen to have some old paint stashed in your basement, then you can make use of those. Just be sure to clean up the garage door first before you get started. Also, if you don't think you've got the hands and creativity for this, then you can always hire a professional to do it for you. Of course, just remember that paint is permanent once it dries up so it will be there for quite some time. Besides, you can always repaint your garage door once the holidays are over.
The most important thing to remember is that whatever decorating you do, it shouldn't get in the way of your garage door's functions. After all, what use would a nice looking garage door be if you can't get it to work properly, eh?
Check out Sears.com for more ideas!