Garage door maintenance by homeowner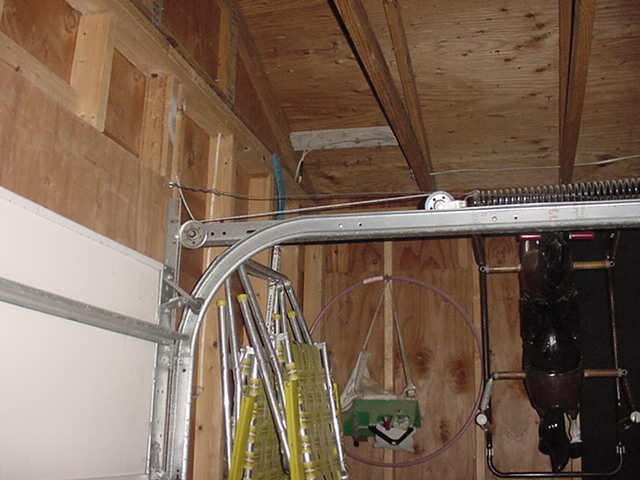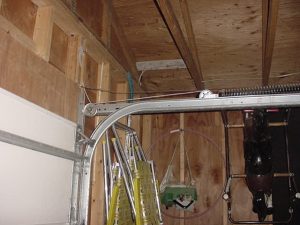 Your garage door has a lot of moving parts, ones that can wear out over time and cause some expensive problems if left untreated.
Routine garage door maintenance is needed to ensure the door opens and closes as it should, regardless if you have a manual or automatic type. It should be noted that since automatic opening systems are more complex (they feature an electric motor that controls the pulleys and cables), you may want to contact a professional garage door contractor for servicing needs.
With a little bit of know-how, you should have no problem handling all other types of maintenance, something that you will want to do no fewer than once a month. If you are like most homeowners, you probably only think of your garage door when it is opening or closing; now imagine what would happen if it stopped working unexpectedly!
All you need to know about garage door upkeep
Have a look around – the best way to check for potential issues is to get a clear view of the garage interior. Shut the door and manually inspect that intricate network of parts (e.g. the springs, mounting hardware, hinges, rollers, pulleys) for signs of visible damage. If all looks good, have a friend open the door while you stay inside to listen for any squeaking or clanking sounds. The latter is common when door rollers come off track.
Lubricate the door – not only does lubricating spray help reduce friction between moving components (making for a door that operates more smoothly); it also acts as rust inhibitor. Dust, dirt and other contaminants can cause corrosion on unprotected garage door parts, which will eventually require servicing.
Replace the weather sealant at the door base when needed – if you live in a climate that is prone to harsh weather, this is one inexpensive part that could save you a ton down the road. Remember what we said about rust and corrosion? This is one of the major culprits? Besides, no one wants to step into a heated garage that is freezing!
Keep the door clean – while steel and aluminum can just as easily be wiped with a cloth from time to time, wooden doors are susceptible to rotting and thus require more routine maintenance. Depending on the type of wood you buy, the door will likely need to be repainted or refinished annually.
With these helpful tips, your garage door will keep on looking good and running right. Do not forget to contact a local service contractor for any major repairs that come up!