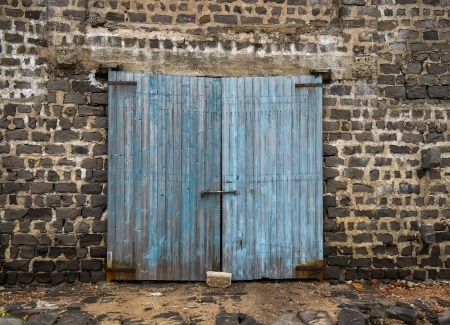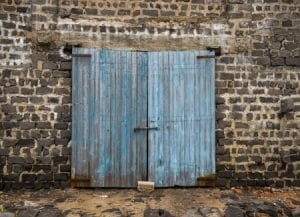 Many homeowner's are already beginning their spring home improvement project list. A great way to improve the curb appeal and value of your home is to have a new garage door installed. But, don't be too quick to start planning on where to dispose of the old garage door. There are many other DIY home improvement projects that you can do using the materials from your old garage door.
Budget is always a consideration when doing projects around the home. Buying materials can be expensive, and might even deter you from taking on certain projects. Any time you can repurpose, reuse or recycle materials you already have it's a win.
Some ways that you can repurpose your garage door to add some flavor to your home include:
If your garage door is all wood you can strip the paint and hang some of the panels on the wall in your living room or family room. These rustic looking wall pieces will add some texture and depth to any room, not to mention being a great conversation piece for visitors.
With a little bit of handy work … and some cushions … you could have a beautiful outdoor bench for your backyard. This is a simple and inexpensive way to add seating to your outdoor entertaining area. Also, under the bench will be some storage space where you can stow away tubs full of gardening supplies, lights, candles, etc.
Raised plant beds are a great way to add some garden space to your yard. Salvaged garage door panels can be used to build raised planter boxes. The great part about this is it doesn't matter what material your garage door is made from.
A single panel from your garage door could be used as a frame for several photos or pieces of art. You can remove the centers from the door's panel and hang it either vertically or horizontally on a wall and then hang the photos or art inside where the centers used to be.
With a little bit of paint you can easily turn a two-panel section of your old garage door into a headboard for your bedroom or guest room. Simply paint the section your desired color and securely attach it to the wall at the head of your bed. Then, push your bed up against the wall under the new headboard.
Thinking about how to dispose of an old garage door, or where to take it can be more work than you want to take on. Instead, choose a few of these easy home improvement projects to repurpose your old garage door.