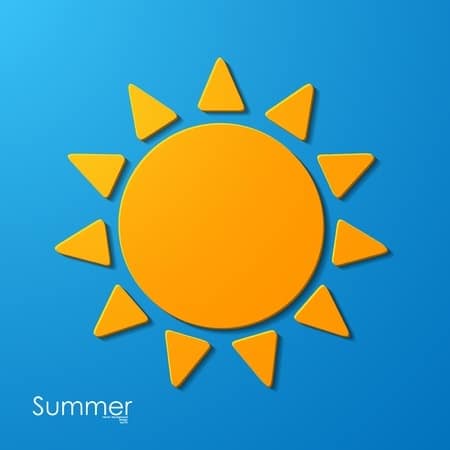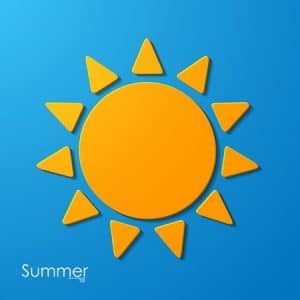 The last few rainstorms of spring are winding down and the hot weather is nearly here for good. This is the perfect time of the year to make sure that your garage door is ready for the hot summer weather.
You may notice some repairs that need to be done after the icy fall and winter storms. Or, some cosmetic imperfections where leaves and debris scraped against your garage door during a spring rainstorm. Summer is also the perfect time of the year to change the batteries on the garage door openers.
Here are some other maintenance tips to get your garage door summer-ready:
Clean it. The garage door on your house is like smile on your face, you want it to be clean and making a good impression. While the inside of the garage might not be clean or organized, the door itself should be washed and/or painted at least one time per year to ensure the longevity. To prevent dust and dirt from adhering to your garage door you can smear a very thin layer of car wax to the exterior. If you have a garage door that is made from wood, you might notice some dry rot. To prevent rotting, apply a sealant after putting on a fresh coat of paint. You don't want the rot to spread because you will have to replace your entire garage door.
Lubricate it. All of the mechanical components of your garage door should be lubricated periodically. This includes the tracks, hinges, and rollers. Keeping these parts lubricated will ensure that your garage door opens and closes smoothly and keeps you and your vehicles from sustaining any damage should the door malfunction. Do not use too much lubrication as this will only attract dust and dirt, which can gum up the parts. Just use a small amount of a silicone-based lubricant and apply sparingly.
Replace it. The weather stripping on your garage door is essential to keep the elements away from the belongings you have stored in the garage. This seal can easily become dried, cracked, and crumbling over time and especially if you do not lubricate it regularly. When pieces of the weather stripping begin to break off, the seal is utterly useless. When you are inspecting your garage door for wear and tear,   make sure to replace any damaged weather stripping.
Summer is the time of year when you pull those items you've been storing in the garage and get some use out of them! Whether it is the children's 20-ft inflatable water feature or, your own touring motorcycle the garage houses them all – and the garage door protects them! Follow these tips to get your garage door summer ready.