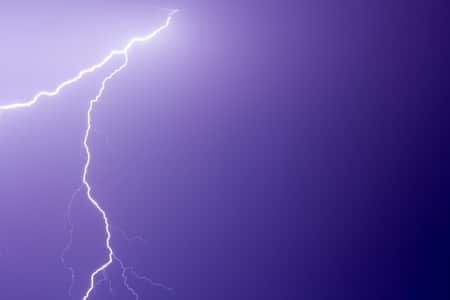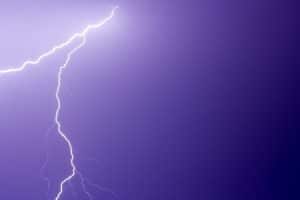 Now is the time of year when summer storms land sporadically and bring with them intense thunder and lightning storms. It is no secret how dangerous lightning can be in starting forest fires but, did you know that one in every 200 homes will be struck by lightning each year? Your garage door opener is an electronic appliance like any other. It is a high risk of being damaged during a storm because lightning can move through electrical outlets and cables. In fact, even the electromagnetic pulses that are given off by lightning can short a garage door opener.
Here are some signs that your garage door opener has been damaged by lightning:
The opener works erratically. You might notice that your garage door opens without you initiating it or, maybe it only closes half-way and then stops. Any type of behavior that is completely out of the norm could be a sign of damage to the system.
The keypad and the remote fobs do not work at all. The first step is the change the batteries in these items but, if that does not work then it is likely that the system has been damaged somehow by the lightening and the signal from the remote and wall keypad is not getting through.
Safety sensors and LED lights are not lit or working. These features are designed to signal that the sensors are working and engaged. However, if the lights are not lit then something is malfunctioning with the system and needs investigating.
Opener is lit but not working. If the light for the opener is working but the door does not open with the button is pushed this is a clear sign that something is wrong with the mechanics of the system.
Circuit board shows a flashing light. If on the back of the circuit board there is a light that constantly flashes this is a signal that the system has been knocked off the server or, that the system is in shut down due to some kind of damage.
Contact your garage door professionals to discuss any strange behavior that you are seeing from your garage door and/or opener following a lightning storm. It is not unlikely that a strong jolt of lightning nearby has cause some kind of malfunction in your opener's system.