Fun Garage Door Ideas – Garage Door Makeover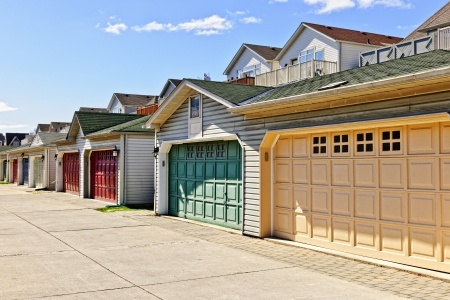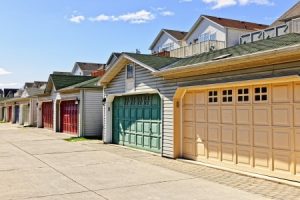 Garage doors are rarely the topic of any conversation about homes, except for the times when they are not working. However, they are still a part of your house, and sometimes, the aesthetics of your house can be greatly decreased if your garage door is, well, unsightly. So what can you do to improve the looks of your garage doors?
A simple way of dealing with this dilemma is by painting your garage doors in the same color or shade as that of your house. This works like a camouflage, where you hide your garage doors in plain sight by making them blend in with the rest of the house. Smart, huh?
Alternatively, if you have enough money for a makeover, then why not just simply renovate the whole door?
Garage doors nowadays are no longer restricted to the plain and dull designs that they once were. Now, there are so many things that you can do to your garage doors to make them a lot more appealing so they can help to enhance the architecture and value of your homes.
For one, you can have the whole door frame removed and replaced with arched and curved frames, which should greatly alter the way that your garage door will look like. Arched and curved garage doors are quickly becoming popular nowadays, and although your contractor may charge you more for the trouble, you will definitely find the extra charge well worth it.
If you are looking for something cheaper than a renovation, then what about adding several simple stuff to your garage's doors to make them look different? It doesn't have to be expensive or big, just enough to make the door look a bit more attractive. There are some people who installed wrought iron items they found in thrift stores like large, medieval looking hinges and handles. Some even hang old signs and banners over their garage doors.
Garage doors aren't always the prettiest part of the house, but there's no rule saying that you can't improve on them. With a little creativity and some cash, you should be able to add some life and glamour to those otherwise boring and dull garage doors. You'll be surprised at how much impact it will have on your neighbors.