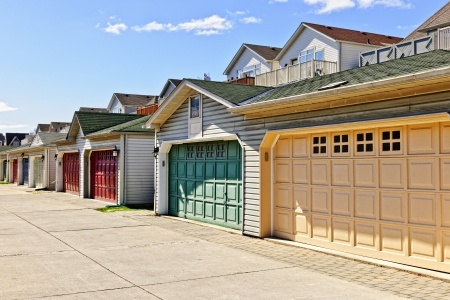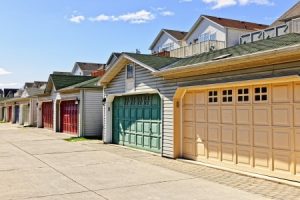 Homeowners rely on their garage door working when they push the button. Not only is the garage door an important part of the aesthetics of the home, it also provides a significant amount of security. Many people use their garage to store items that don't fit in the house or, that they don't want kept in off-site storage. Also, many homes are equipped with a pedestrian door from the garage into the home. Giving anyone access to your house.
When your garage door is not working it is important to get it fixed immediately. Here are some of the more common reasons that a garage door malfunctions:
Batteries. While it might seem like common sense that the remote control for the garage door must have fresh batteries, this is an easy one for most folks to forget. In some cases, the control on the wall of your garage door also takes batteries. These two should be the first things that you check before assuming a mechanical error.
Photo Eye. Your garage door is equipped with a component called a photo eye, placed on either side of the door. These two components shoot out an invisible laser beam and when that beam is interrupted the door does not close. If either of the photo eyes are dirty or misaligned your garage door will not close.
Track. The metal track that your garage door runs on must be properly aligned in order for the door to work. If there are any bends or spaces in the track the door will become misaligned and won't open and closed correctly. Moreover, it is very dangerous to run your door if there are any imperfections on the track as the weight of the door can make these issues worse over time. The door could fall and crush a vehicle of a member of your household.
Random. If you notice that your garage door is randomly opening and closing don't worry – it's not haunted. In fact, this is a relatively common problem and the first thing to check is the remote controls to make sure that one of the buttons is not sticking. Also, once you locate the handheld remote confirm that it is not stuck between the seats of your car or, under a stack of mail that hasn't been taken in the house yet. These scenarios can both cause the button to be depressed inadvertently.
Trouble with your garage door can make you feel vulnerable. Depending on how you use your garage, a door that is open can be putting your belongings and your safety at risk. Check these common malfunctions first and then call a professional to troubleshoot your garage door breakdown.